Rowing at Michigan is a great opportunity to extend a competitive athletic career beyond high school. Every year, nearly 50 freshmen join Michigan Men's Rowing, most of whom have no prior rowing experience. Athletes who excel in endurance or team sports in High School can easily transfer their athleticism to rowing. The best rowers are usually tall, strong, lean, and have great stamina; but more importantly, they crave competition.

As a University of Michigan student-athlete, classes and GPA are just as important as rowing. The fall practices are short and take place in the afternoons after classes. The team boasts a 3.5 GPA and practice times work around your class schedule.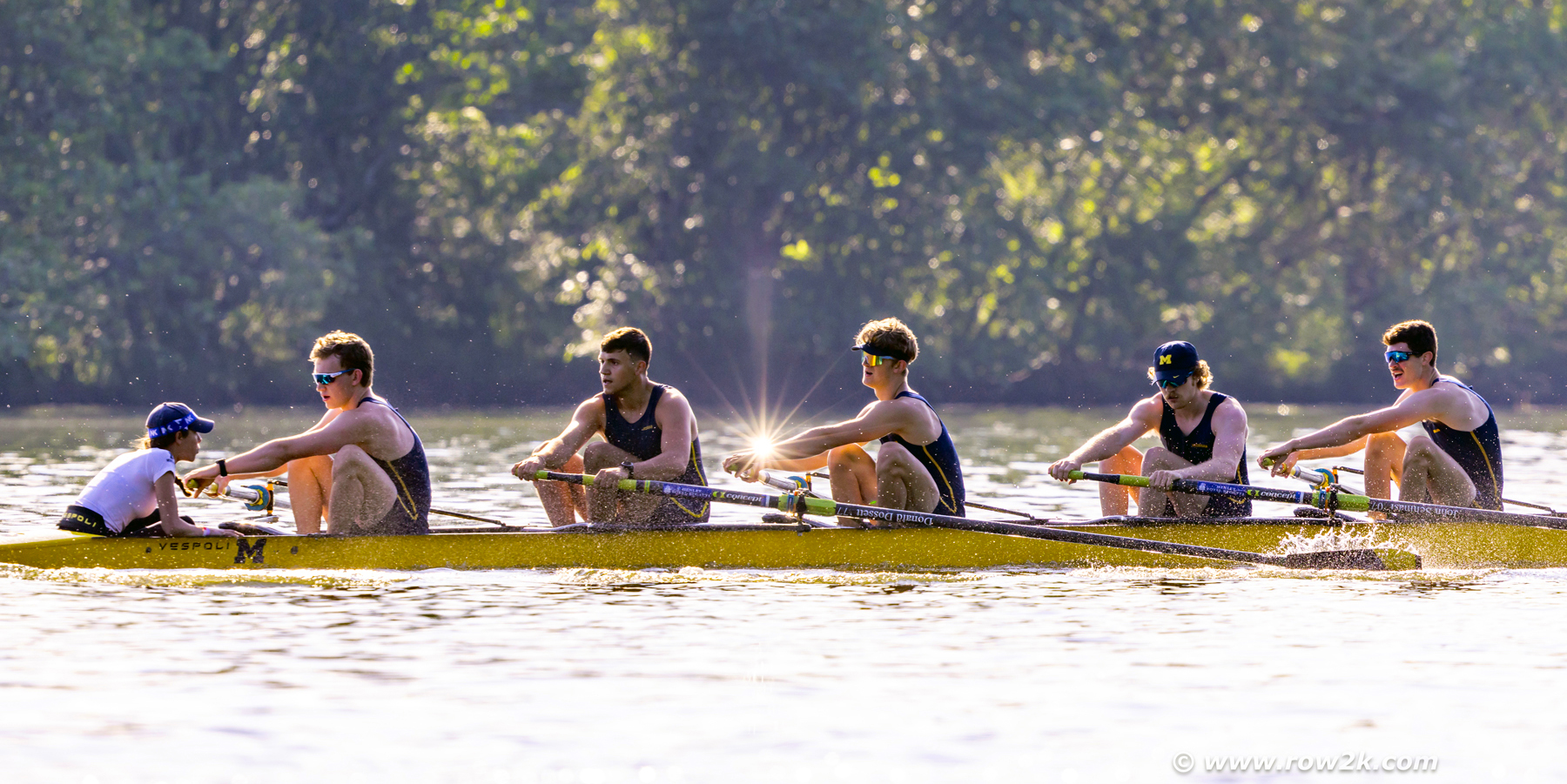 The University of Michigan Men's Rowing Team consistently ranks among the best collegiate crews in the nation. The spring racing schedule includes several championship races that take place across the nation. The team boasts a fourteen-year winning streak as the ACRA Men's Team Point Champions. As a first-year rower, you will be competing against other first-year oarsmen. At the 2023 ACRA National Championship regatta 14 of Michigan's first year, walk-on athletes won a gold medal in their respective events.
 

•

Fall -- You learn the sport and are introduced to training and racing. 

•

Winter -- Indoor Training in preparation for Spring Championship races. 

•

Spring Break -- Training trip to a southern destination. 

•

Spring -- Competitions around the country on weekends in April and May.
If you think you can help Michigan Rowing continue its national prominence, come to an Open Boathouse or Info Meeting.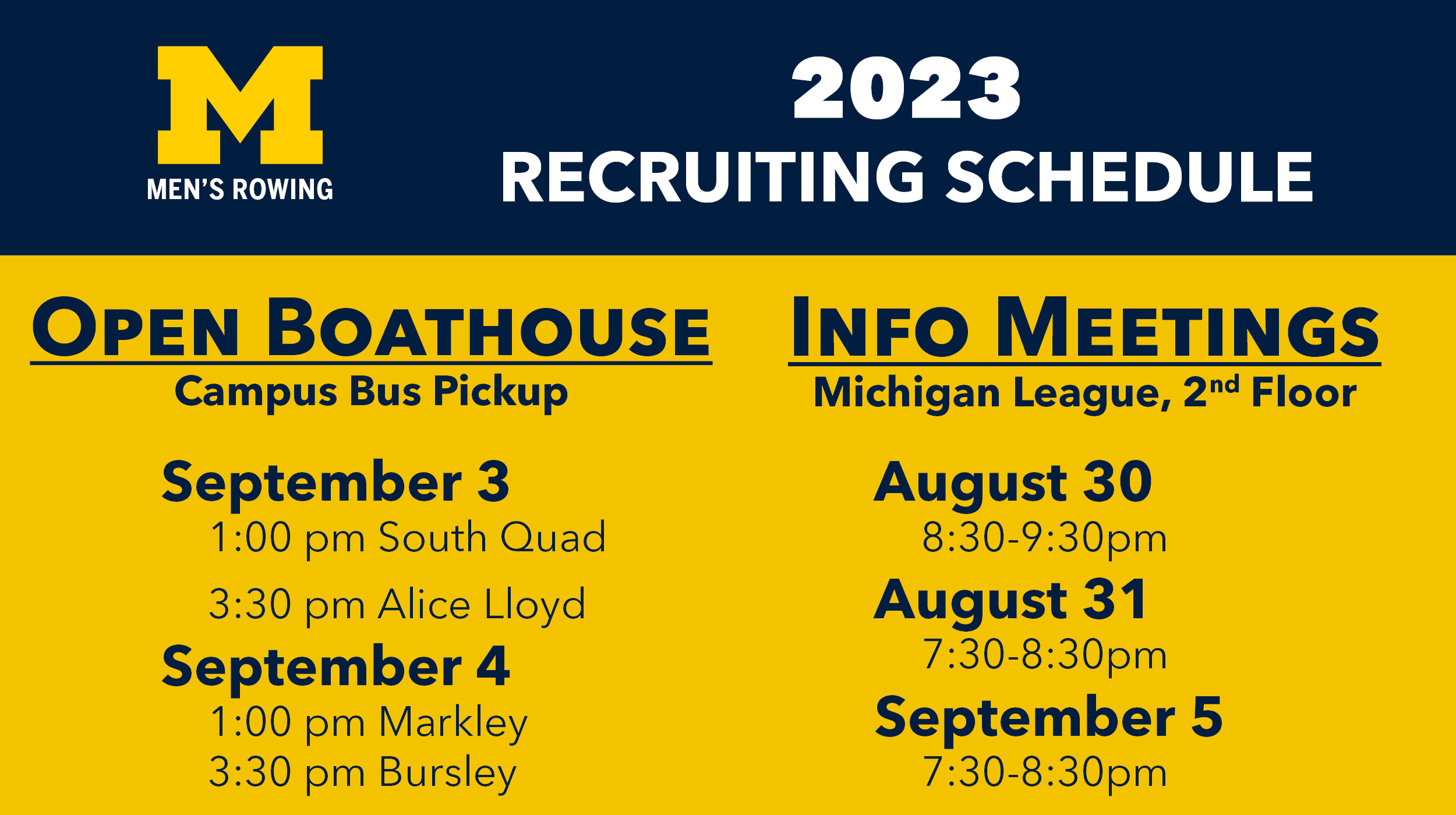 Note: Intent to row at Michigan does not merit special consideration from the Admissions Office, and rowing coaches are not able to influence your admission to Michigan.